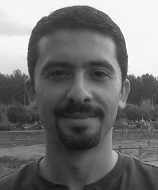 Welcome to my homepage! I am currently an Assistant professor University of Trento, Department of Information Engineering and Computer Science. I created this website to share the output of my studies and be reachable.
I am interested in the research problems of low-power and networked embedded sensing systems. Together with my learning partners, we study sensor networks, wireless protocols, self-organizing and distributed algorithms, operating systems/run-times, architectural support, digital design, intermittent computing, and tiny machine learning. I am a member of HIPEAC community.
You can find more info about me here. Source codes I have developed in the past are here.
news
| | |
| --- | --- |
| Jan 15, 2022 | I have several thesis projects available for graduate and undergraduate students. Please contact me if you are interested. |
selected publications
.
imwut-2021

REHASH: A Flexible, Developer Focused, Heuristic Adaptation Platform for Intermittently Powered Computing

Proceedings of the ACM on Interactive, Mobile, Wearable and Ubiquitous Technologies 2021

enssys-2021

Autonomous Energy Status Sharing and Synchronization for Batteryless Sensor Networks

In Proceedings of the 19th ACM Conference on Embedded Networked Sensor Systems 2021

enssys-2021

Persistent Timekeeping Using Harvested Power Measurements

In Proceedings of the 19th ACM Conference on Embedded Networked Sensor Systems 2021

asplos-2020

Reliable Timekeeping for Intermittent Computing

In Proceedings of the Twenty-Fifth International Conference on Architectural Support for Programming Languages and Operating Systems 2020

asplos-2020

Time-sensitive Intermittent Computing Meets Legacy Software

In Proceedings of the Twenty-Fifth International Conference on Architectural Support for Programming Languages and Operating Systems 2020

enssys-2020

Zero Power Energy-Aware Communication for Transiently-Powered Sensing Systems

In Proceedings of the 8th International Workshop on Energy Harvesting and Energy-Neutral Sensing Systems 2020

enssys-2020

Defragmenting Energy Storage in Batteryless Sensing Devices

In Proceedings of the 8th International Workshop on Energy Harvesting and Energy-Neutral Sensing Systems 2020

imwut-2020

BFree: Enabling Battery-free Sensor Prototyping with Python

Proceedings of the ACM on Interactive, Mobile, Wearable and Ubiquitous Technologies 2020

infocom-2019

Multi-hop backscatter tag-to-tag networks

In IEEE INFOCOM 2019-IEEE Conference on Computer Communications 2019

enssys-2019

On the Accuracy of Network Synchronization Using Persistent Hourglass Clocks

In Proceedings of the 7th International Workshop on Energy Harvesting & Energy-Neutral Sensing Systems 2019

ieee-tcst-2018

Adaptive proportional–integral clock synchronization in wireless sensor networks

IEEE Transactions on Control Systems Technology 2018

ieeeiot-2018

Safe distributed control of wireless power transfer networks

IEEE Internet of Things Journal 2018

ieeetmc-2018

On the synchronization of computational rfids

IEEE Transactions on Mobile Computing 2018

sensys-2018

InK: Reactive Kernel for Tiny Batteryless Sensors

In Proceedings of the 16th ACM Conference on Embedded Networked Sensor Systems 2018

saso-2017

Self Adaptive Safe Provisioning of Wireless Power using DCOPs

In 11th IEEE International Conference on Self-Adaptive and Self-Organizing Systems 2017

cdc-2017

A distributed dual-ascent approach for power control of wireless power transfer networks

In 2017 IEEE 56th Annual Conference on Decision and Control (CDC) 2017